Long-lasting color and tonality.
High Density and Vitreous Innovation.
Winston is named after a rare kind of diamond known as The Winston Blue Diamond. A fancy vivid blue-colored diamond in the market is majorly preferred over for its rich and fancy look among the other available diamond in the market. Winston, natural quartz from the collection of Cristalloo Marble, discovers quartz-like broad and incredible veins on a smooth white ice base, along with the designs run across the entire surface organically and continuously. The Winston from the closet of Cristalloo brings out this product for the people who pick a fancy ambiance over a subtle one. This is attractive and is most loved among the new adult generation in the town.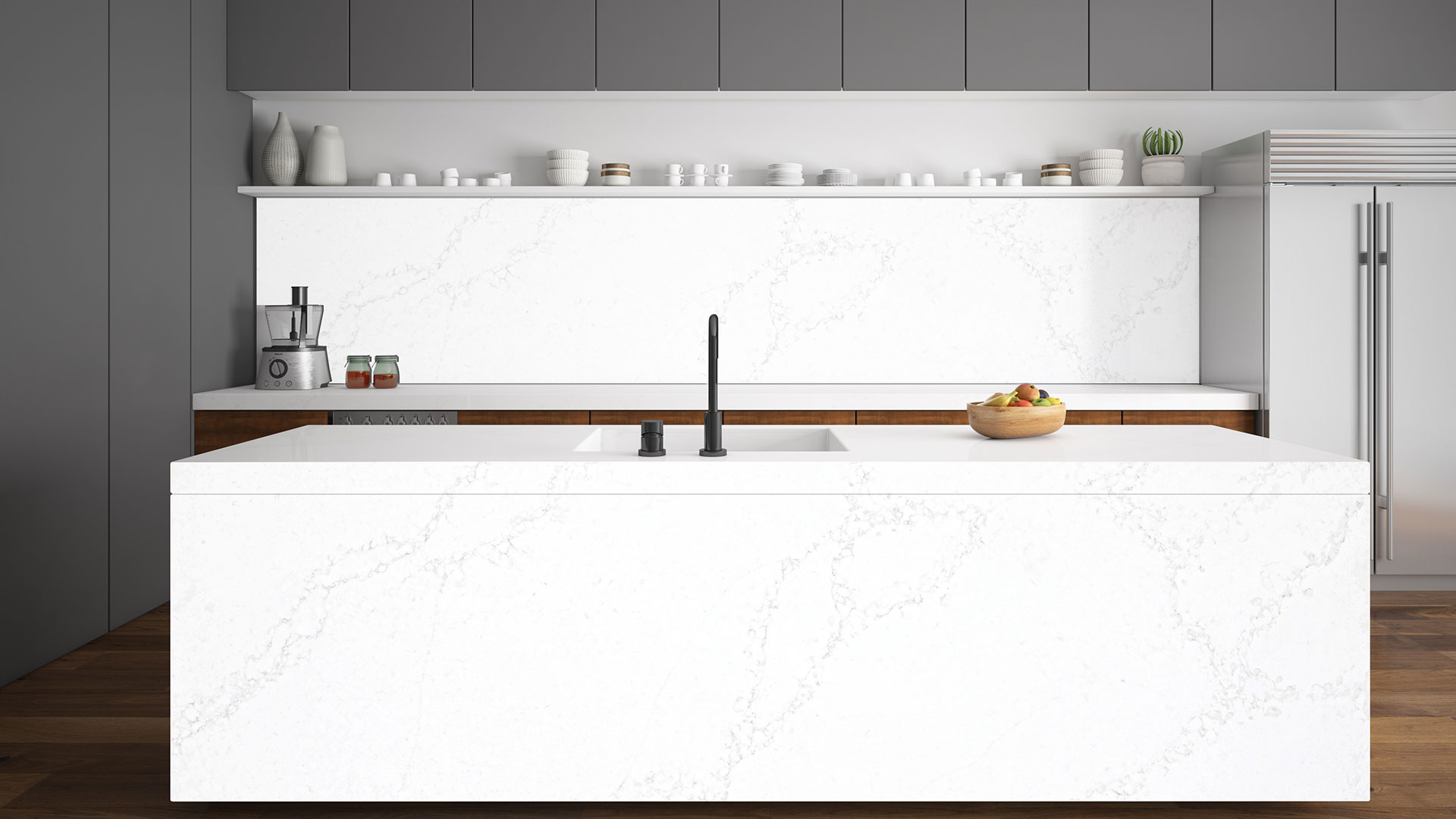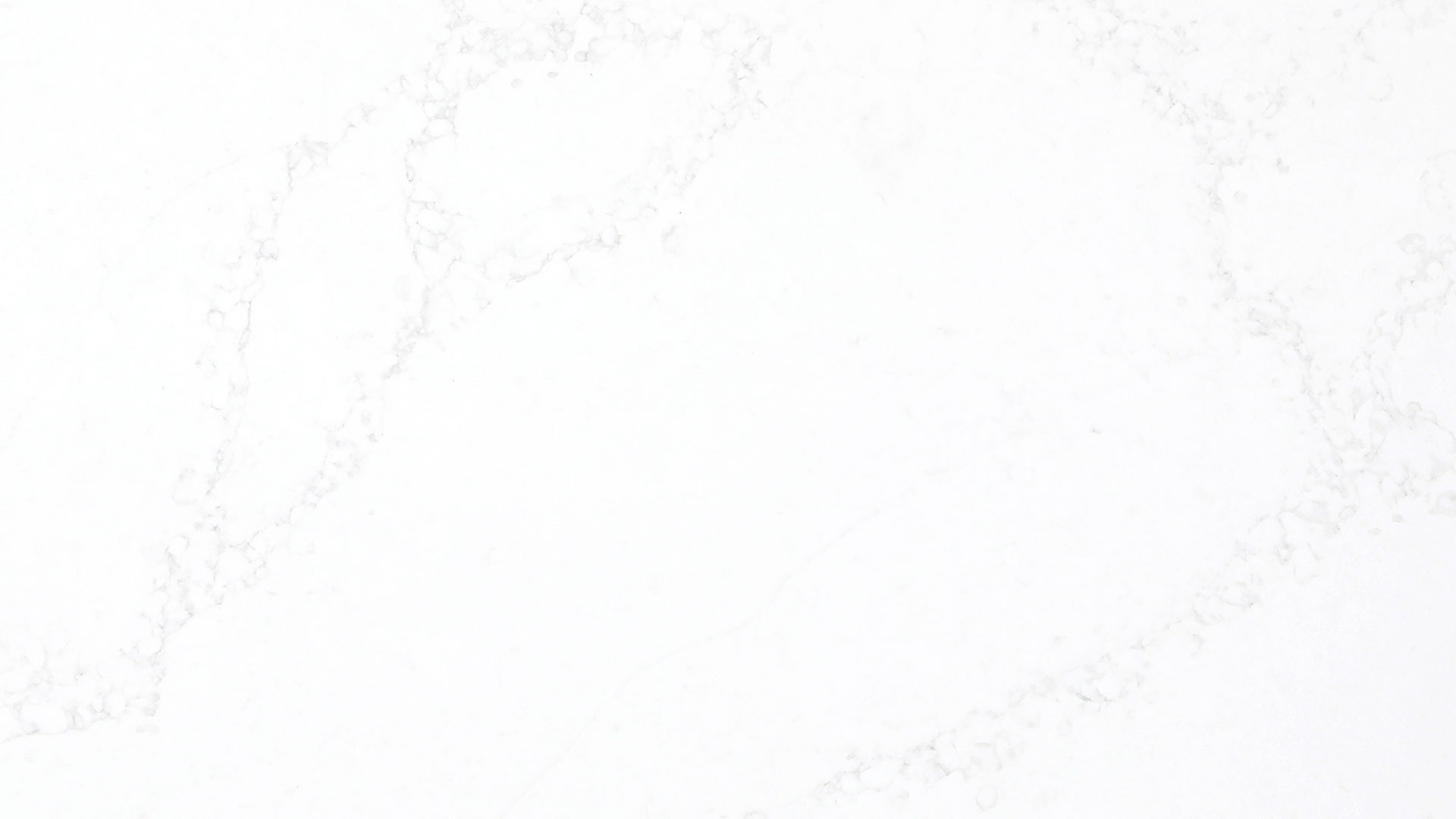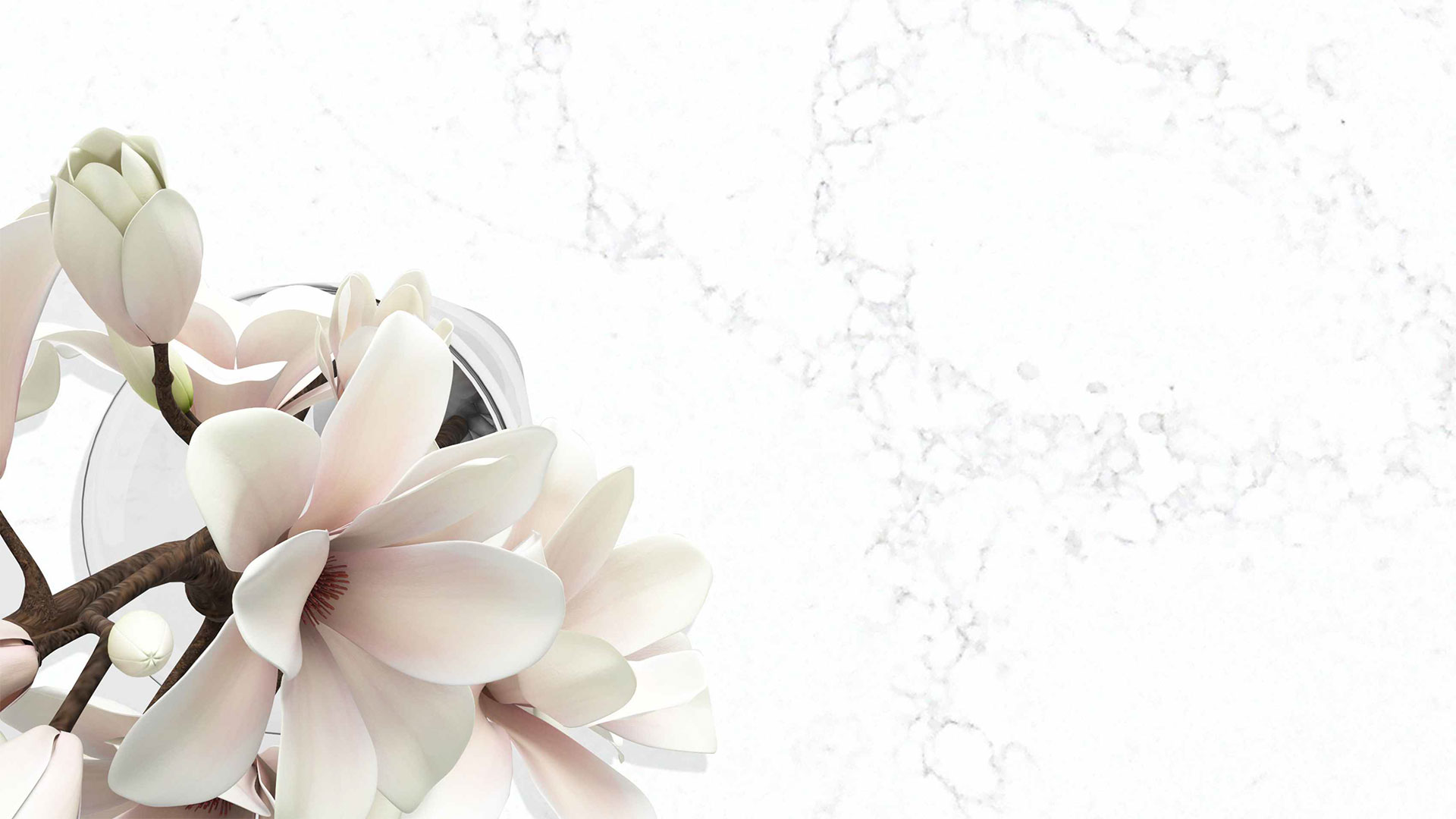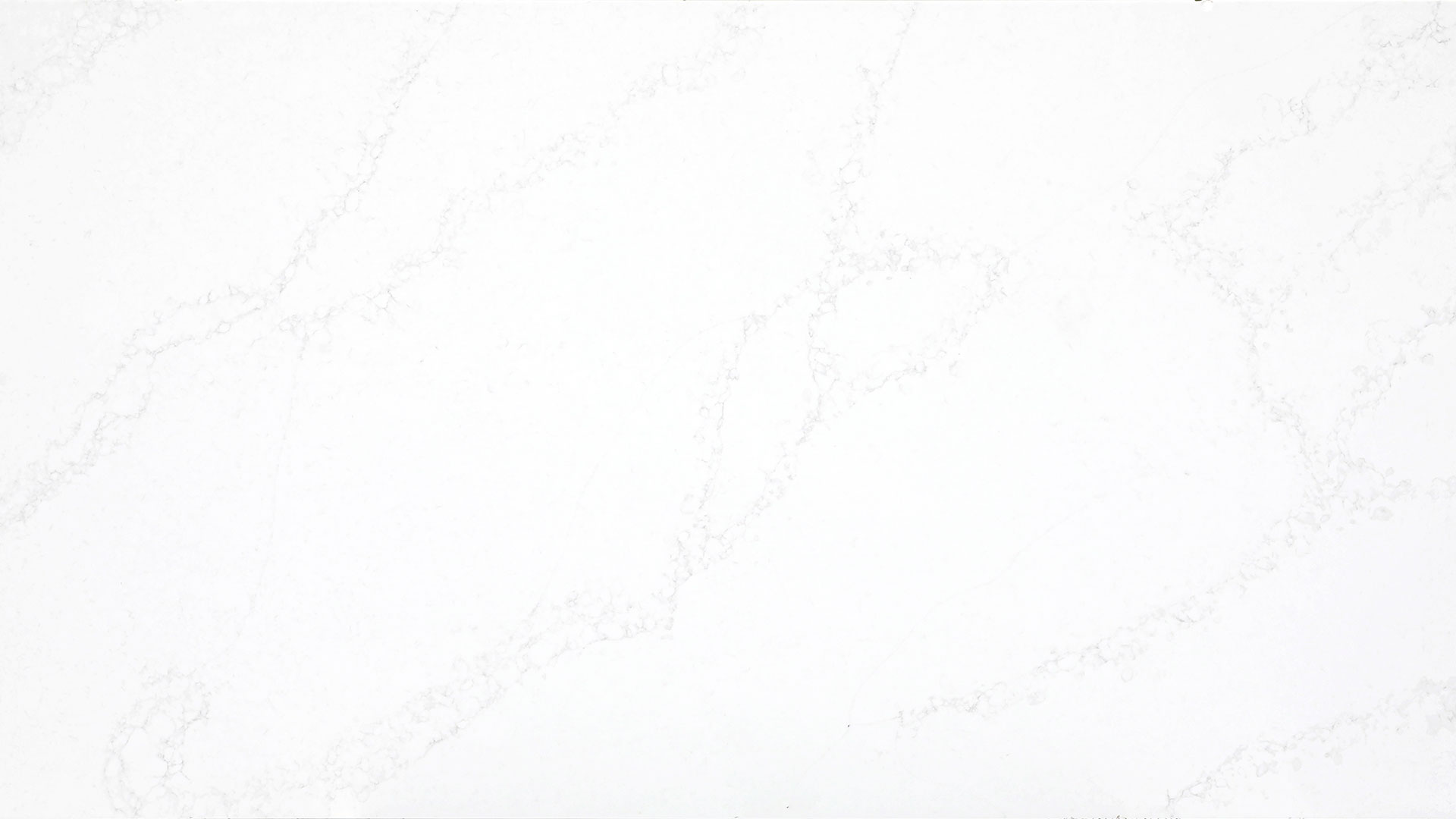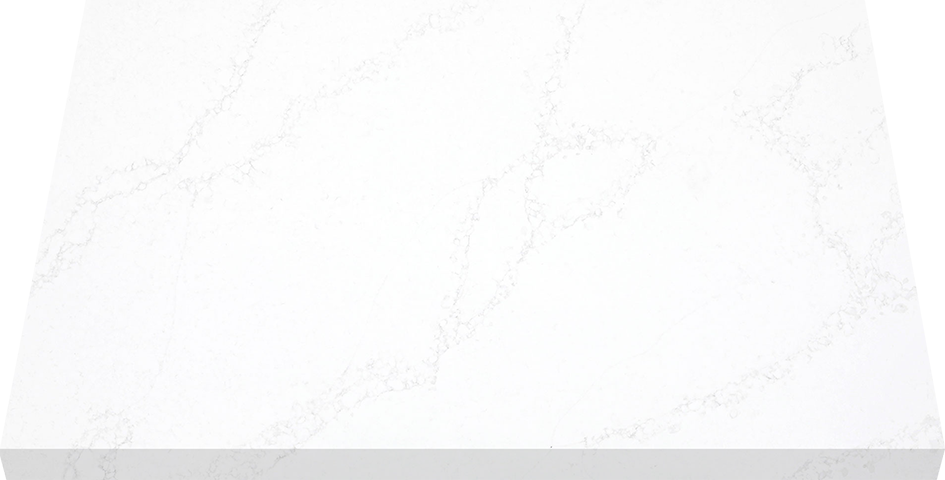 Cristalloo series has sharp, clean, tight lines and translucency similar to that of real marble. Soft and subtle undertones add depth to its appearance, and the product's grain-less surface results in better light reflection and higher shine than a grained surface would.
Thickness
When you're determining what thickness of countertop you want for your project, the first step is to see what's available to you. When it comes to quartz slabs, the two most common thicknesses are 2cm (~¾") and 3cm (1 ¼").

It's also possible to create the look of a thicker countertop by building up the edge. This can create a more substantial look and style for the space.
20 mm (2.0 cm) & 30 mm (3.0 cm)